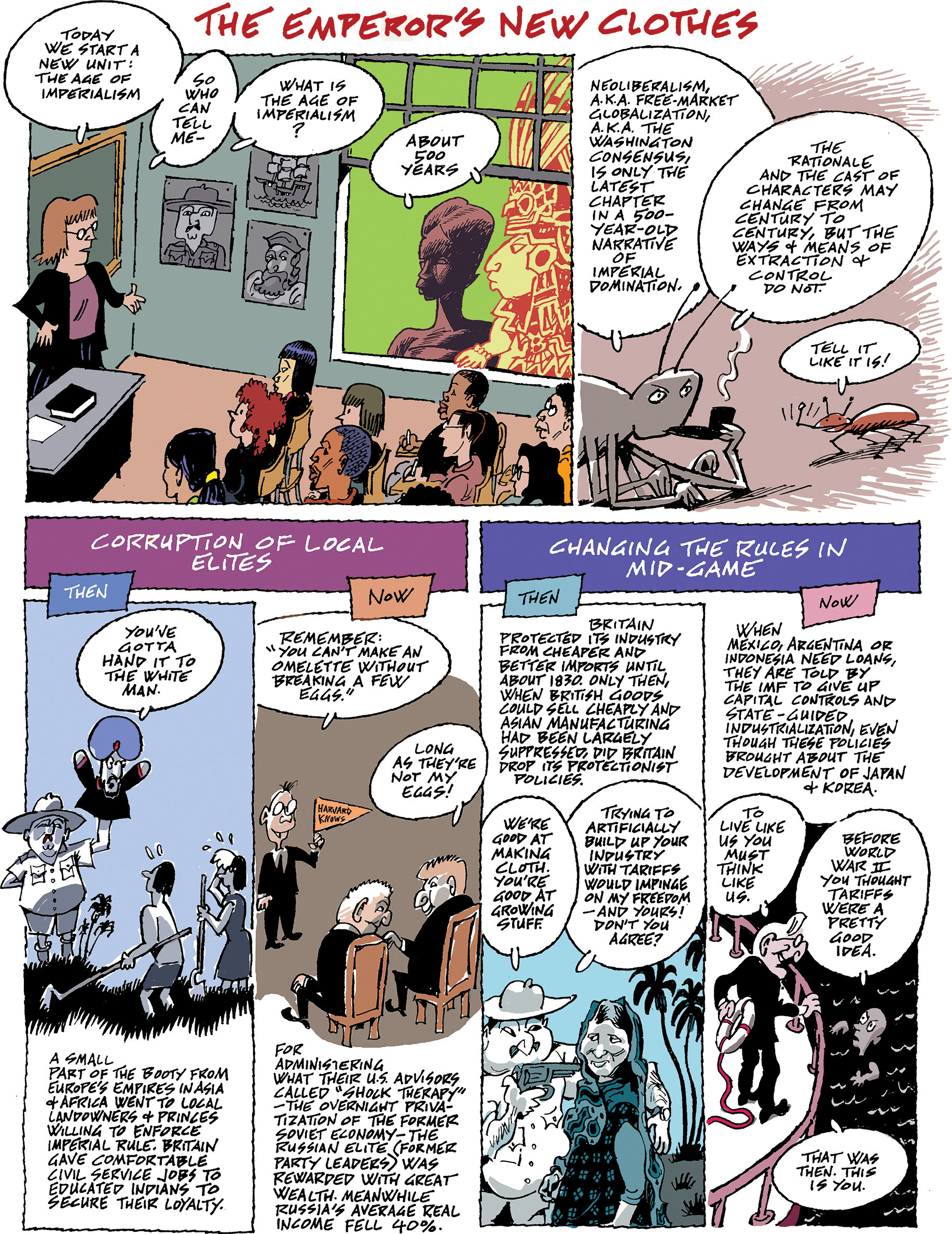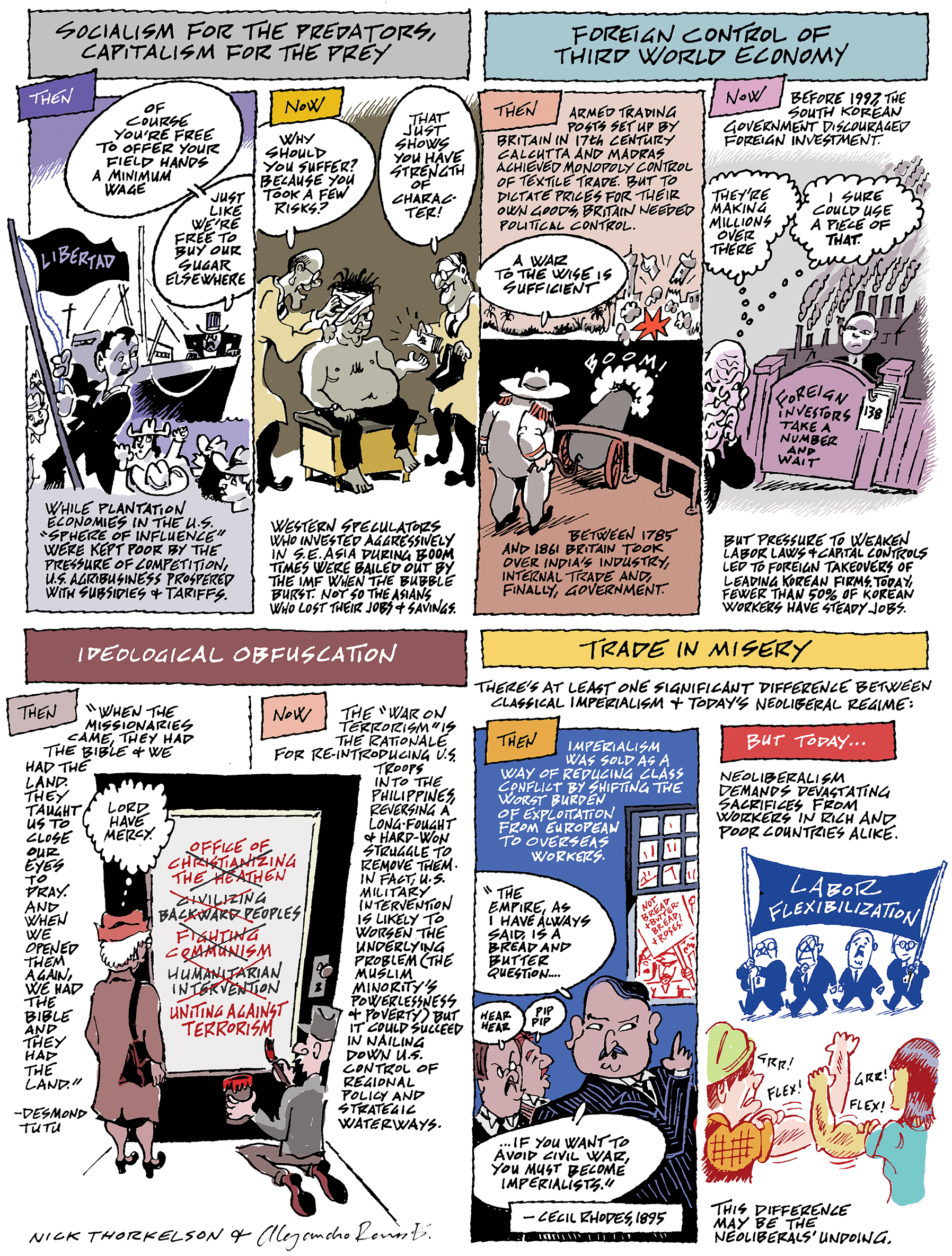 A black and white version of this comic appeared in the March/April 2002 issue of Dollars & Sense magazine (I colorized it for a 2011 comics show at the Po' Boy Art Gallery in Portland, Oregon). It is the seventh in a series of 2-page comics about economic globalization and neoliberalism. To see the rest of the series, go to The Comic Strip of Neoliberalism.
Dollars & Sense editor Alejandro Reuss is co-author of this installment. The arguments relating to specific countries and policies are drawn largely from articles in Dollars & Sense by David M. Kotz, Fred Weir, Arthur MacEwan, John Miller, Robert J. S. Ross, Jim Crotty and Kang-Kook Lee.
Return to The Comic Strip of Neoliberalism.
Click here to go to Thorkelson Graphics.